Certificate
2011 China Int'l Food Processing and Packaging Machinery Exhibition
2011 China Int'l Food Processing and Packaging Machinery Exhibition
Welcome to visit us in Beijing!
Date: 30th November ~ 2nd December, 2011
Booth No: 3613
Location: China International Exhibition Centre, Beijing, China
2011 Expo Pack in Mexico
Detail information of exhibition
2011 Expo Pack in Mexico

2011.05.06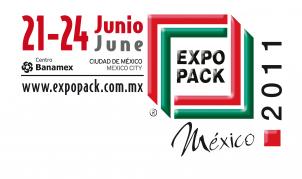 What is PET material?
Introduction of PET plastic material.
What is PET material?

2009.09.30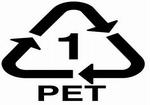 From Wikipedia, the free encyclopedia
Polyethylene terephthalate
(sometimes written poly(ethylene terephthalate)), commonly abbreviated
PET, PETE,
or the obsolete PETP or PET-P), is a thermoplastic polymer resin of the polyester family and is used in synthetic fibers; beverage, food and other liquid containers; thermoforming applications; and engineering resins often in combination with glass fiber.
Depending on its processing and thermal history, polyethylene terephthalate may exist both as an amorphous (transparent) and as a semi-crystalline material. The semi crystalline material might appear transparent (spherulites < 500 nm) or opaque and white (spherulites up to a size of some µm) depending on its crystal structure and spherulite size. Its monomer (bis-ß-hydroxyterephthalate) can be synthesized by the esterification reaction between terephthalic acid and ethylene glycol with water as a byproduct, or by transesterification reaction between ethylene glycol and dimethyl terephthalate with methanol as a byproduct. Polymerization is through a polycondensation reaction of the monomers (done immediately after esterification/transesterification) with ethylene glycol as the byproduct (the ethylene glycol is directly recycled in production).
The majority of the world''''s PET production is for synthetic fibers (in excess of 60%) with bottle production accounting for around 30% of global demand. In discussing textile applications, PET is generally referred to as simply "polyester" while "PET" is used most often to refer to packaging applications.
What is PS material?
Introduction of PS plastic material
What is PS material?

2009.09.15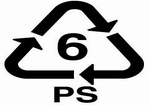 From Wikipedia, the free encyclopedia
Polystyrene, sometimes abbreviated PS, is an aromatic polymer made from the aromatic monomer styrene, a liquid hydrocarbon that is commercially manufactured from petroleum by the chemical industry. Polystyrene is one of the most widely used kinds of plastic.
Polystyrene is a thermoplastic substance, which is in solid (glassy) state at room temperature, but flows if heated above its glass transition temperature (for molding or extrusion), and becoming solid again when cooling off. Pure solid polystyrene is a colorless, hard plastic with limited flexibility. It can be cast into molds with fine detail. Polystyrene can be transparent or can be made to take on various colors.
Solid polystyrene is used, for example, in disposable cutlery, plastic models, CD and DVD cases, and smoke detector housings. Products made from foamed polystyrene are nearly ubiquitous, for example packing materials, insulation, and foam drink cups.
Polystyrene can be recycled, and has the number "6" as its recycling symbol. Unrecycled polystyrene, which does not biodegrade, is often abundant in the outdoor environment, particularly along shores and waterways, and is a form of pollution.
What is PP material?
Introduction of PP plastic material.
What is PP material?

2009.09.11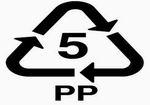 From Wikipedia, the free encyclopedia
Polypropylene or polypropene (PP)is a thermoplastic polymer, made by the chemical industry and used in a wide variety of applications, including packaging, textiles (e.g. ropes, thermal underwear and carpets), stationery, plastic parts and reusable containers of various types, laboratory equipment, loudspeakers, automotive components, and polymer banknotes. An addition polymer made from the monomer propylene, it is rugged and unusually resistant to many chemical